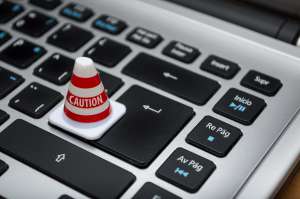 GDPR Website Privacy Policy
Groot Hertoginne Institute is registered in the Netherlands with Company Number 27305813. Our registered office is on Groot Hertoginnelaan 194, 2517EW The Hague.
This privacy policy sets out the basis on which any personal information we collect from you, or that you provide to us, will be processed by us. Please read the following carefully to understand our views and practices regarding your personal information and how we treat it.
INFORMATION WE COLLECT FROM YOU
Information you give to us:
Enquiries: we may record your details in order to track and follow-up on enquiries, in addition to scheduling appointments. This includes information such as your name, postal address, E-mail address or phone number. This is so that we can supply you with the information that you have requested about our professional services in order to provide information and a quotation for our services.
Failing to provide us with this information for marketing purposes will have no impact upon the provision of your treatment.
Medical Records: information must be collected as part of your registration with the clinic. This includes information such as your name, address, date of birth, e-mail address, phone number and medical history. This is for internal record keeping, billing and accounting, and to respond to any queries, complaints or requests for further information. The basis on which we do so is that it is necessary for our performance. Failing to provide us with this information will result in us being unable to provide treatment.
USES MADE ABOUT THE INFORMATION YOU PROVIDE
When you provide personal information to us, the purpose for which you are providing the personal information will always be made clear. We collect information from you when you fill out a form or enter information on our site.
The information you give to us may be used for some or all of the following reasons:
To provide you with the information that you request from us
To notify you about changes to our service
To send you text notifications to remind you of any appointments booked with us
To contact you for post-treatment follow up and care, including survey requests in order to improve our service
To contact you from time to time to market other services, treatments and products we provide and think may be of interest to you, based on your interests and preferences where you have made them known to us
WHO WE SHARE YOUR PERSONAL DATA WITH
We take our obligations under the General Data Protection Regulation and our clinical confidentiality requirements very seriously.
Sensitive information relating to your medical history will be kept confidential and will only be disclosed to the individuals involved with delivering your treatment.
We don't share your personal information with third parties.
YOUR INFORMATION
We cannot guarantee that the information you send us over the internet is secure, but once we receive it we will take all reasonable steps to protect the information you supply to us.
Groot Hertoginne Institute will not transfer your data outside of the European Economic Area. Backups of electronically stored data are taken regularly, with strong encryption used to protect all files.
If you contact us with an enquiry about our professional services but you do not subsequently become a patient, it is our policy to keep your personal data unless you instruct us not to.
If you are or become a patient, we will retain contract information (including personal data) indefinitely.
Personal data relating to our professional contacts will be retained for so long as is necessary, or until you indicate otherwise to us, but we will aim to update our contacts' preferences on a periodic basis.
COOKIES & COOKIE POLICY
Our Site don't uses cookies.
YOUR RIGHTS
You have the right to ask us not to process your personal information, but where consent is withdrawn for the processing of personal data from your medical records, our ability to continue your treatments will be impaired.
We don't use your personal information for marketing purposes.
Our website www.ghinstituut.nl may, from time to time, contain links to and from the websites of third parties. If you follow a link to any of these website, please note that these websites have their own privacy policies and that we do not accept any responsibility or liability for these policies. Please check these policies before you submit any personal data to these websites.
In some circumstances, you have the right to be forgotten and we will erase all data held about you. Medical records are exempt from erasure. Requests for erasure should be made in writing to ghi@ghinstituut.nl and will be assessed on a case by case basis.
ACCESS TO INFORMATION
The General Data Protection Regulation gives you the right to access information held about you. Any requests should be made in writing to the Practice Manager, Groot Hertoginnelaan 194, 2517EW The Hague or ghi@ghinstituut.nl.
All records will be supplied within 1 month of receipt of the Subject Access Request.
All requests will be subject to the appropriate identification checks. Whilst there is no charge for the first copy of your record, we reserve the right to charge a small administrative fee for all subsequent copies of the same record.
CONTACT AND COMPLAINTS
Questions, comments and requests regarding this privacy policy are welcomed and should be addressed to the Practice Manager, Groot Hertoginnelaan 194, 2517EW The Hague or ghi@ghinstituut.nl.
You have the right to complain to a supervisory authority if you feel that we have breached the terms outlaid in our Privacy Policy. Complaints can be made to the Autoriteit Persoonsgegevens, Bezuidenhoutseweg 30, 2594AV The Hague or further information can be found at www.autoriteitpersoonsgegevens.nl